Our waters. Our life.
Healthy Urban Waters (HUW) is a collaboration of Wayne State University researchers networked with the community to focus on water in an urban setting and future impacts of human culture on community, ecosystem, and economic health.
---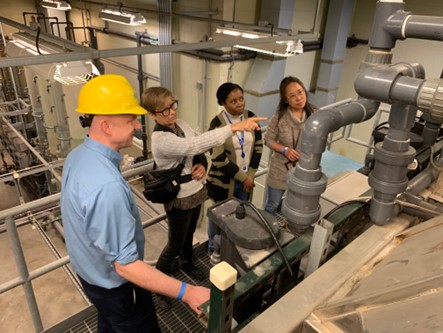 Wayne State and Great Lakes Water Authority to create workforce and laboratory center of the future.
Find more details here.
---

---
Congratulations to Healthy Urban Waters partner Dr. John Barkach on his successful dissertation defense!
Healthy Urban Water partner Dr. John Barkach recently completed his PhD in Civil and Environmental Engineering from Wayne State in the Fall 2021 semester. He successfully defended his dissertation, Estimating Bedload Sediment Delivery to the Great Lakes from Sixty Michigan Rivers, and graduated with his doctorate. Congratulations to John!
A copy of his dissertation can be found here.
---
News
---
---